since 1985

GUYWIRES ESTABLISHED FEBRUARY 1985 IN KAILUA, HAWAII. OWNER 3rd GENERATION MASTER ELECTRICIAN. APPRENTICE- JUNE 1970. JOURNEYMAN- APRIL 1973. MASTER- AUGUST 1993.
IN HAWAII, GUYWIRES WAS INVOLVED WITH NUMEROUS LDS STAKE REMODELS. ALSO BYU-HAWAII GAMEROOM REMODEL. GUYWIRES HAS EXTENSIVE MILITARY BASE EXPERIENCE AT NUMEROUS BASES INCLUDING BARBER'S POINT NAVAL AIR STATION, KANEOHE MCAS AND PEARL HARBOR. GUYWIRES ALSO INSTALLED SPECIALTY DANCE FLOOR AND STAGE WIRING IN KAILUA AND HONOLULU. COMPANY RELOCATED TO THE MEMPHIS AREA ( WHERE THE OWNER WAS BORN AND RAISED ) IN1993.

SINCE 1993 GUYWIRES HAS WORKED ON MANY NEW AND OLD RESTAURANTS INCLUDING TACO BELL AND CHURCH'S CHICKEN. COMPANY HAS WORKED ON MALL TENANT IMPROVEMENTS IN NUMEROUS STATES INCLUDING TEXAS, COLORADO, MISSOURI, AND TENNESSEE.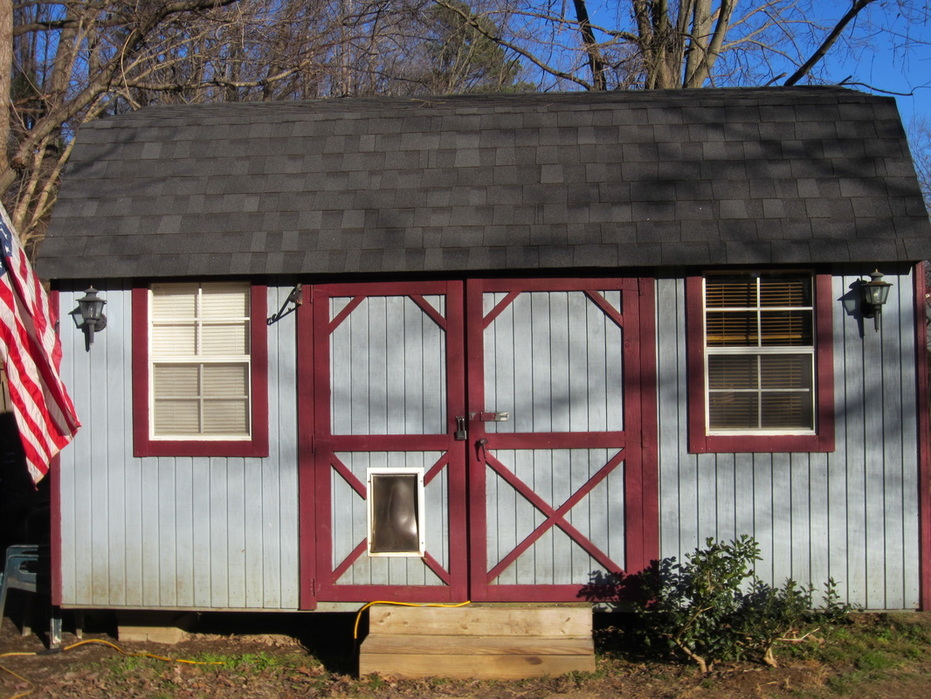 GUYWIRES HAS HAD TO SOMETIMES WORK OUT OF TEMPORARY LOCATIONS SUCH AS THE ONE SHOWN ABOVE. COMPANY HAS ABILITY TO ADAPT TO SITUATIONS WHEN AND WHERE REQUIRED. CURRENT CLIENTS INCLUDE FRONTIER MANAGEMENT, NEX AT NSA-MID SOUTH, LANE VALENTE INDUSTRIES, AND NAPIER PROPERTIES AMONG OTHERS .GUYWIRES IS AN EXCLUSIVE INSTALLER OF SQUARE D ELECTRICAL PRODUCTS. WE ALSO INSTALL COOPER AND LEVITON WIRING DEVICES. MOST ALL MATERIALS ARE PURCHASED THROUGH GRAYBAR ELECTRIC SUPPLY, AN INTERNATIONAL COMPANY WITH SUPPLY HOUSES THROUGHOUT THE U.S.
​ ​ABOUT THE OWNER
​​​​​​​​​​​​​​​​GUY V. AVANZI WAS BORN DEC. 22, 1954 IN MEMPHIS.
STARTED ELECTRICAL WORK IN JUNE 1970 WORKING FOR MATERNAL GRANDFATHER. PASSED JOURNEYMAN'S EXAM ON FIRST TRY 1973. PASSED MASTER'S EXAM ON SECOND TRY 1993. GUY IS DIVORCED WITH A 20 YEAR OLD SON, JOSHUA. GUY ATTENDS ST. WILLIAM CATHOLIC CHURCH IN MILLINGTON REGULARLY. GUY IS HONEST AND FAIR IN ALL DEALS BOTH PUBLIC AND PRIVATE.

​​​​
​​
​
​

​​ ON
TIME​​
​EVERY
TIME​